Cheats for Twisted Thicket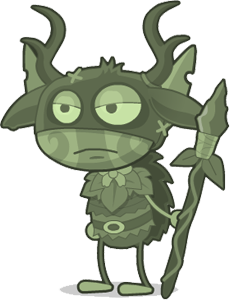 Enter into a magical forest where legendary creatures of fable dwell. This is the basic idea behind the latest Poptropica island: Twisted Thicket Island. The new island was revealed on the official Poptropica blog in March. Members in Poptropica get to play it starting on April 12. Non-members must wait until May 1 to begin the adventure.
There is no demo version of this quest for non-members, which is a big disappointment for most people. Poptropica had been letting non-members play a short demo of new islands for a while but it appears that they have stopped doing that with Twisted Thicket.
Because the island just came out today for members, I'm still working on the written walkthrough with all the Poptropica cheats for Twisted Thicket Island. It will be ready very soon!
Video Walkthrough
Fierce Moon from Poptropicasecrets.com already posted the video walkthroughs for Twisted Thicket Island, including the bonus quest. Here they are.
Excited for Twisted Thicket Island? The creators of Poptropica haven't provided much detail yet about what's in it, but they did release a short (minute and a half) trailer that gives some idea of what you'll find on the new adventure. There are also many screenshots and sketches available in the Daily Pop area. Take a quick look at the trailer right here: