Wow, there are two totally new outfits that you can buy in the Poptropica Store. The absolute best part is that one of them is totally free. You don't even need credits! Just go to the store to check it out.
Graduate
The free outfit is the graduate outfit which has a blue coat and a cap with a golden tassle. There's also a scarf-thingy on it. The outfit doesn't do anything special when you press the space bar but it's free so I'm not going to complain. I kind of like it. What do you think?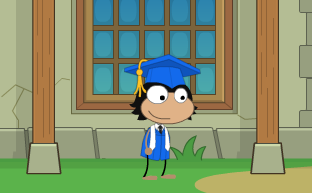 Soccer Player
The FIFA World Cup started today which is totally cool. A whole month of awesome football/soccer awaits. Team USA plays England this weekend so if you want to get into the spirit, go to the store and purchase your Poptropica soccer player outfit. It comes with a uniform, soccer ball and a headband. When you press the space bar, your Poptropican tosses the ball up into the air. You can buy this outfit with credits in the store or get it for free if you are a paid member in Poptropica.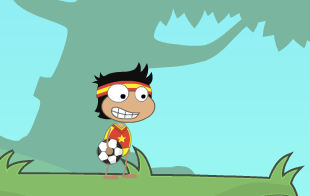 What do you think about the new Poptropica outfits?