Just before Christmas arrived this year, the Poptropica Creators dropped a fun present for members: Ghost Story Island came out and members can play it now. Non-members get a taste of the new island with a limited demo mode, where you can play the first part. In Ghost Story Island, you visit the small coastal town of Hemlock Harbor, which is populated in part by strange and spooky ghosts. Lots of ghost hunters have arrived in town to try and spot the ghosts, but the town Magistrate is trying to put a stop to that activity.
You'll travel through a creepy cemetery, an old and possibly haunted house, a scary lighthouse, and even an old, abandoned prison as you try to unravel the mystery of the island. In the end, a whole story is revealed. You can get all the Cheats for Ghost Story Island on the walkthrough page.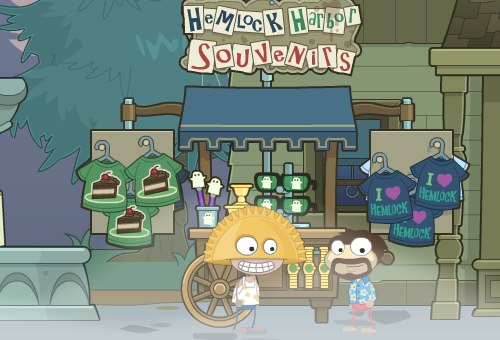 Before the island was released, there was a special mini-game available called Spook Central. In this mini-game, you traveled throughout Poptropica to find several ghosts that had escaped.